Case study
Twin orthopaedic operating theatre suite - ModuleCo
Howorth supported ModuleCo with the supply of EXFLOW UCV canopies for a twin orthopaedic operating theatre suite.
Posted: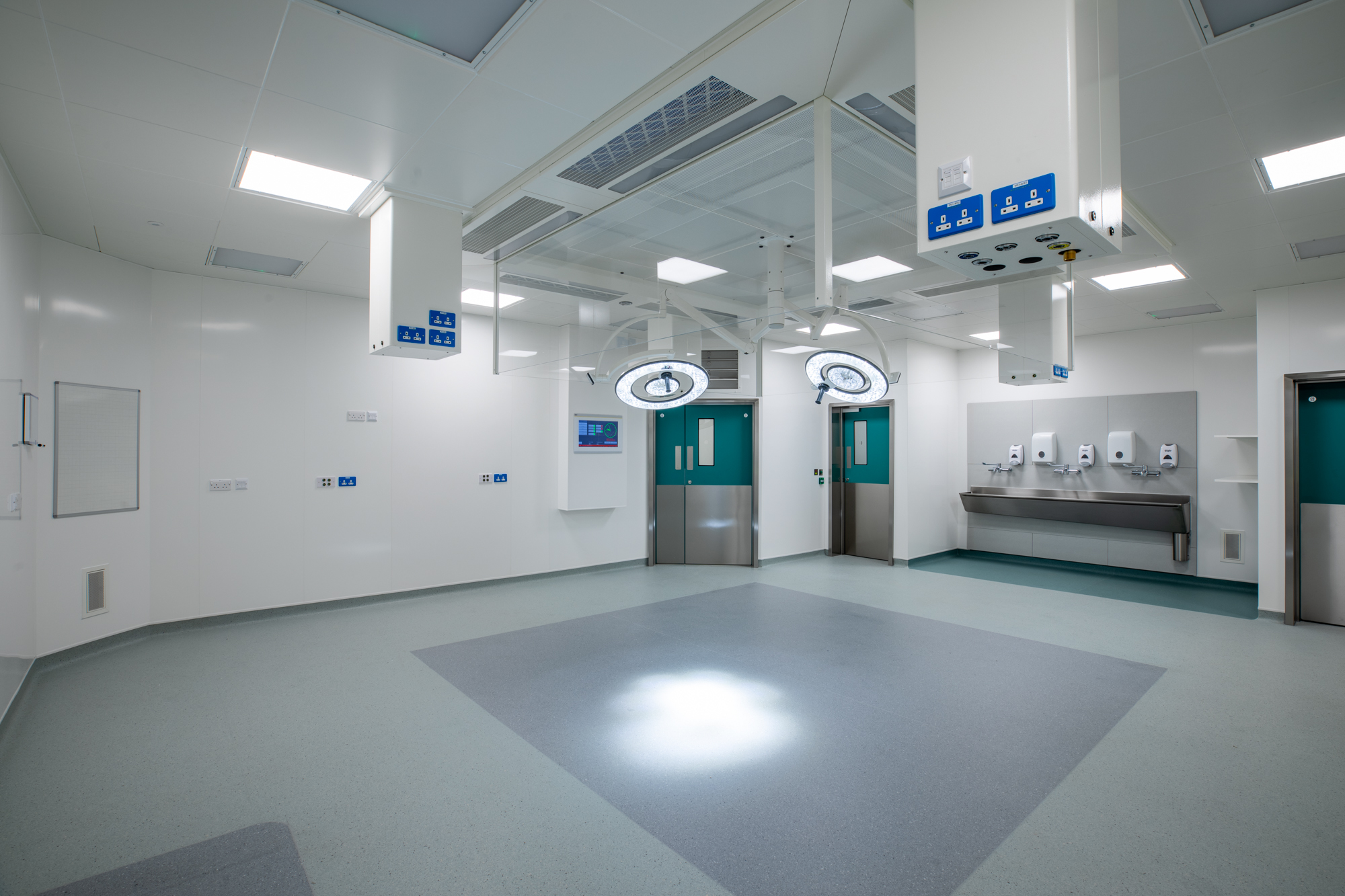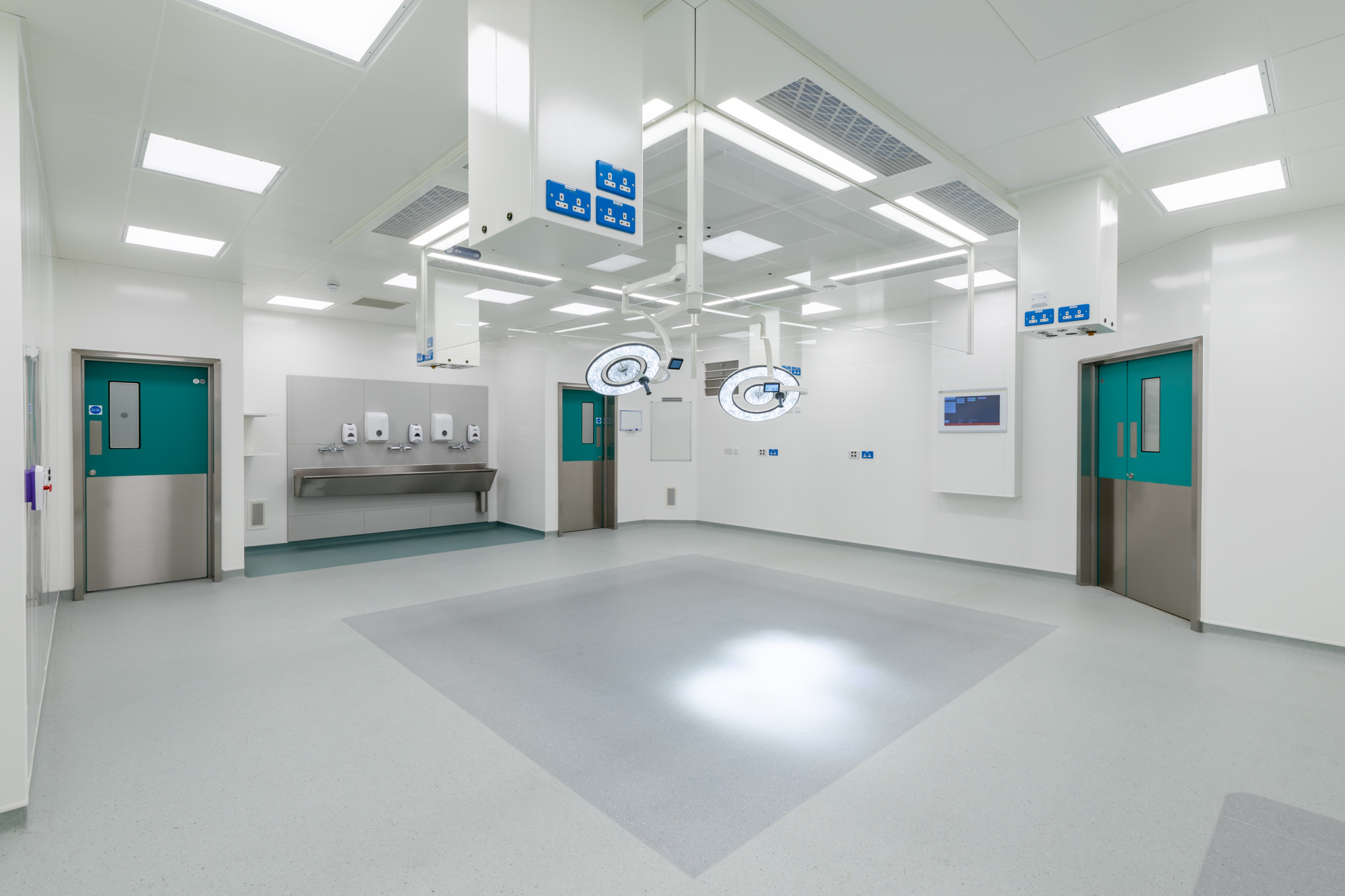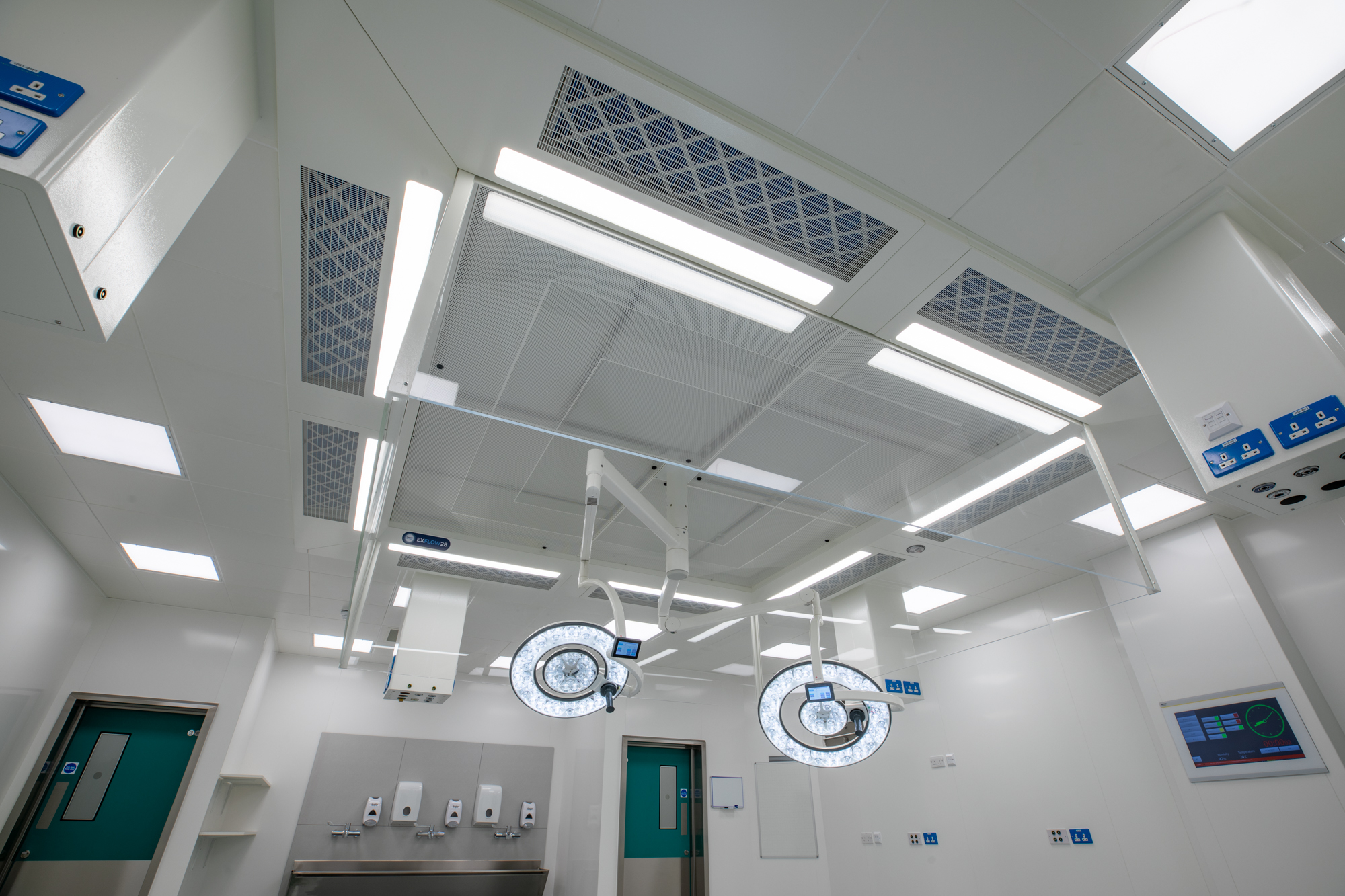 Challenge
ModuleCo manufacture state-of-the-art modular operating theatres, manufactured off-site before being delivered, installed and commissioned at the clients site.
University Hospitals Coventry and Warwickshire NHS Trust, one of the UK's largest teaching trusts, wanted to expand its orthopaedic services at the Hospital of St Cross in Rugby.
The Trust turned to ModuleCo to design a building that would enable them to increase their orthopaedic operating capacity.
Howorth were asked to supply two of their EXFLOW 2.8m screened UCV canopies as part of the build.
Solution
To provide space for the new facility, the dilapidated Hoskyn Ward building was demolished, providing a long courtyard area surrounded by other buildings in active use.
The new theatre facility provides the Hospital with:
572sqm twin UCV operating theatre suite
Single storey with roof mounted plant decks housing the AHUs
55sqm operating rooms with screened EXFLOW UCV canopy with HEPA filters and an integrated 3-person scrub
58sqm 4-bed first stage recovery ward
Clean and dirty corridor access
Staff rest area and office
Theatre store and bin store
Outcome
The new UCV operating theatres and 4-bed recovery satisfied the need for additional capacity whilst also allowing the trust to refurbish and upgrade existing theatres at the Hosptial.
Janine Beddow, Site Manager at Hospital of St Cross, said "We are delighted with how the installation has gone...the facilities are very impressive."