Digital Integration
Next generation Digital Integration
As medical technology evolves, everything changes.
New possibilities arise. Greater visibility and connectivity can be achieved. And at the forefront of this digital revolution, is Howorth. Helping you to make the changes essential to your future.
Integrating the latest developments to support the surgical team to deliver improved patient outcomes, it is now possible to utilise high resolution video and data efficiently over hospital wide IP networks.
Providing open architecture systems capable of interfacing with all brands of equipment to provide the backbone of the operating theatre integration system. With flexibility to design around your requirements and capable of upgrading at a later date to include enhancements. Using fibre optic cabling and VoIP communication protocols to provide future proofing of your systems.
4K and above imaging for clarity of view to reduce strain on the surgeon and provides better outcomes for the patient. This use of imagery for reports and planning is invaluable to the surgical team. And we're here to provide a seamless installation.
Digital Integration
Images from endoscopes, surgical microscopes and room cameras can be routed, recorded and viewed from anywhere over hospital wide IP networks.
This makes it easier for doctors and clinical staff to repurpose content for presentations and lectures.
An end-to-end IP workflow solution allows surgeons in the OR to capture and share high-resolution video and patient data with other doctors and medical students across the hospital campus and beyond.
Today's hospitals are characterised by many isolated AV systems and processes.
This complexity has an impact on efficiency and reliability, forcing medical staff to spend valuable time on non-care related tasks.
Installing an integrated IP solution will streamline the modern clinical AV workflow, replacing incompatible data formats and connectors with the simplicity, cost efficiency and resilience of a single LAN based connection between all system elements for quick configuration and simplified support.
Adding new medical devices and systems requires costly, time consuming installation and training for hospital staff.
What's more, extra hardware and file formats can mean headaches over the security and integrity of valuable clinical data.
Our IP workflow solutions make it easier to add extra hardware and functionality as your needs grow.
Moreover, they provide a safe and secure data management suite where you can review, edit and annotate recordings with all digital assets stored on a secure server.
With video over IP, medical system integrators can offer hospitals a powerful, highly flexible video workflow solution with the capacity and versatility to meet the needs of today and tomorrow.
It offers low total cost of ownership and enables easy system integration and maintenance. An all IP architecture provides a seamless upgrade path from HD to 4K, while open APIs simplify rapid customisation of OR controllers and integration with other hospital systems.
Download a copy of our Healthcare brochure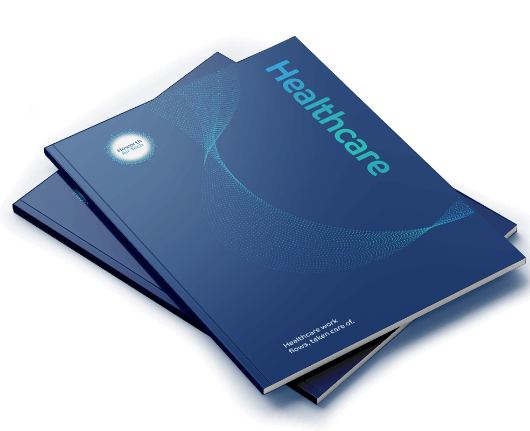 If you want to find out more, download our brochure or get in touch.
With advanced air technology, comes a more advanced understanding of your needs.
If you need further help or would like to request a quote for any of our products and services, please contact us using the link below.
What our clients have to say
I am delighted to inform you that the James Paget University Hospital, Theatre Upgrades project has been signed off by all parties involved, against the five customer commitments, and it has achieved Perfect Delivery. I would like to take this opportunity to thank you and all your members of staff who played an active role in the delivery of this project.
Thanks for completing the project on time. Your work methods and staff were excellent, you kept all work areas tidy, you were quiet and planned noisy work not to disturb us. Your contract supervisor, electrical contractor and commissioning engineer were excellent. Their knowledge and explanations were very helpful and thorough. The overall finish of the UCV is very impressive.
On behalf of Skanska we wish to thank Howorth and your engineers for your support over the past week to enable us to correct the noise issues in Theatre 6. You certainly helped us out of the tricky situation that we found ourselves in.
I would like to convey my thoughts on the theatre 2 project. I have been in contract and estates management for nearly 10 years and can honestly say that this project has been beyond exemplary. Your professionalism, meeting deadlines, snagging and sorting out of issues has been second to none. I want to express my thanks on behalf of Aspen Healthcare and myself and look forward to doing more business in the future.