Medical Service Pendants
Adaptable solutions for operating theatres and ICU's
By combining Howorth's EXFLOW™ range of medical pendants with the KLS Martin INDEPENDANT® range, we can provide a solution to adapt to all healthcare areas.
From simple rigid box units mounted on the EXFLOW™ UCV system to complex multi-functional pendants for digitally integrated theatres or ICU settings.
Medical Service Pendants
Comprehensive range of articulated pendants for operating theatres and critical care facilities with vertical height adjustment and monitor carrying capabilities.




Horizontal, flexible wall supply unit in an elegant design, individually configurable to suit customer specifications.
Easy to install, vertical wall supply unit with flexible configuration options.
The multi-functional rack mounting system allows for the adaptation of various accessories, trays and monitors to the supply unit.
Innovative fixed position pendant systems for critical care and recovery areas. Range includes beams with movable consoles, columns and bedhead units for bedrooms and recovery.


Ceiling mounted supply bridge for intensive care. Includes rails for individual, flexible positioning of the adaptable consoles and accessories on the bridge.
Simple Rigid Box pendant with basic gas, electric and data connections. Can be supported entirely from the EXFLOW™ UCV.
Horizontal rotation and vertical movement pendant with medical gas and electrical/data connections to provide flexibility in smaller theatres.
Download a copy of our Healthcare brochure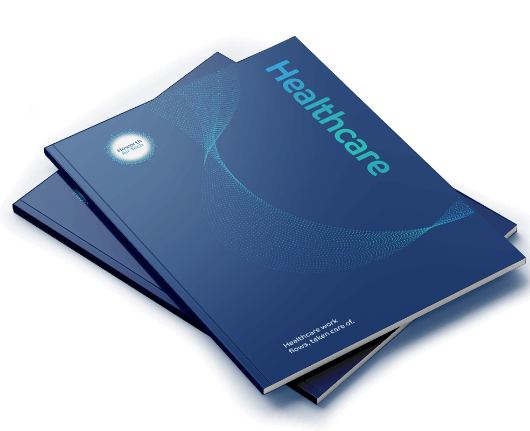 If you want to find out more, download our brochure or get in touch.
With advanced air technology, comes a more advanced understanding of your needs.
If you need further help or would like to request a quote for any of our products and services, please contact us using the link below.
What our clients have to say
I am delighted to inform you that the James Paget University Hospital, Theatre Upgrades project has been signed off by all parties involved, against the five customer commitments, and it has achieved Perfect Delivery. I would like to take this opportunity to thank you and all your members of staff who played an active role in the delivery of this project.
Thanks for completing the project on time. Your work methods and staff were excellent, you kept all work areas tidy, you were quiet and planned noisy work not to disturb us. Your contract supervisor, electrical contractor and commissioning engineer were excellent. Their knowledge and explanations were very helpful and thorough. The overall finish of the UCV is very impressive.
On behalf of Skanska we wish to thank Howorth and your engineers for your support over the past week to enable us to correct the noise issues in Theatre 6. You certainly helped us out of the tricky situation that we found ourselves in.
I would like to convey my thoughts on the theatre 2 project. I have been in contract and estates management for nearly 10 years and can honestly say that this project has been beyond exemplary. Your professionalism, meeting deadlines, snagging and sorting out of issues has been second to none. I want to express my thanks on behalf of Aspen Healthcare and myself and look forward to doing more business in the future.