Containment Isolators
Your workforce in ULTRASAFE hands
Our high containment isolators provide advanced performance levels for both API and HPAPI, backed by a service that's ultra-focused on your needs.
We work closely with you to gain an all round understanding of your requirements, evaluating ergonomic-related issues to improve isolator efficacy and improve operator protection.
Containment Isolators
API Isolators provide the highest levels of containment for handling toxic compounds. The manufacturing of Active and Highly Potent Active Pharmaceutical Ingredients (API and HPAPI) has become a growth area within the industry.
There is an ever increasing demand for higher containment, improved operator protection and equipment integration, as well as preventing cross-contamination within facilities.
Each isolator is a bespoke build to meet the client's requirements and processes.
We can produce isolators to suit many different types of processes, here are just a few examples:
ADC Containment Isolators
Filter Dryer Isolators
Sampling & Dispensing Isolators
Reactor Charging Isolators
Fluid Bed Drying Isolators
Granulation & Milling Isolators
Compression Tablet Press & Encapsulation Isolators
Vacuum Tray Drying Isolators
BSL-4 Isolators
Process Isolators are containment systems that allow the handling of toxic substances for various industries including pharmaceuticals.
They can provide primary and secondary containment around pharmaceutical and chemical process activities.
Howorth is a market leader in providing innovative containment solutions.
Utilising our clean air engineering expertise, we can create safe and clean working environments for Pharmaceutical, Biological and Chemical organisations.
Our extensive knowledge and expertise in designing bespoke isolator systems to suit a variety of processes, ensures we provide our customers with solutions to suit even the most demanding requirements.
We have built a strong reputation within the industry for our innovative integration of process equipment within barrier isolation systems having successfully completed many equipment integration projects, both with end users and OEMs.
Sampling of the API or Chemical is an important requirement to comply with industry regulations including:
Preventing contamination of the opened container, the materials and the operator
Preventing cross-contamination by other materials, products and the environment
Protecting the individual who samples (sampler) during the sampling procedure
Howorth provide the complete 'turnkey' facility to support the sampling activities including:
WORKSAFE containment booths including High Containment Screens
ULTRASAFE Sampling Isolators
Cleanroom and HVAC facility
Integrated materials handling equipment such as roller track conveyors, roller shutter doors and wrapping systems etc.
Fully integrated controls system and associated interlocks
Download our Pharmaceutical brochure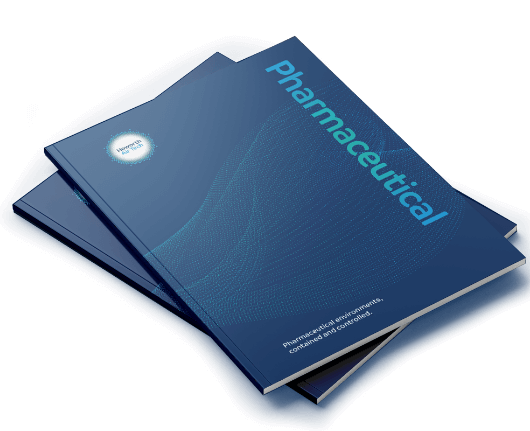 If you want to find out more, download our brochure or get in touch.
With advanced air technology, comes a more advanced understanding of your needs.
If you need further help or would like to request a quote for any of our products and services, please contact us using the link below.
What our clients have to say
I wanted to let you know that Sam did a great job. We were really pleased with his professionalism and hard work. He didn't stop and was really knowledgeable when he went through the work sheets at the end of the job. We'd be really pleased to see him attend site again in the future
Thank you both for acting on our behalf with Mettler Toledo, you provided us with an efficient and effective service as always
Our interactions with Howorth have been excellent. The relationship has allowed us to establish our microbiological containment immunological analysis suite. The people I have worked with have been nothing but hepful, professional and capable. Design has been a partnership and the build quality has turned heads with some of my colleagues. In short, thank you Howorth.
Latest from Pharmaceutical