Theatre Control Panels
Control at your fingertips
Our touch screen panels bring clarity, certainty and easy-clean hygiene to the whole theatre environment.
Our total focus on bringing a greater air of clarity and certainty to operating rooms has led to key advances in control panel technology. With our advanced touch screen option, everything can be checked, timed, switched and digitally monitored, ensuring greater control than ever before. Designed for seamless integration with everything from UCV units to X-Ray film viewers, our membrane panels are visually clear, easy to use and easy to clean, making them essential in hygiene-critical environments.
Theatre Control Panels
Theatre Control Panels are a key part of any Ultraclean Operating Room.
Howorth's panel is clear, easy to use and can be fully integrated with the EXFLOW™ UCV system, surgical lights and other operating room equipment.
Our range of theatre control panels provides the surgical team with their environmental controls and equipment monitoring alarms, together with clocks and many optional extra facilities, including X-Ray film viewers or monitor screens.
The panels are fully HTM 03-01 compliant and feature;
A display of all theatre environmental factors
Integral X-ray film viewers
Monitors to view digital images
Easy wipe clean stainless-steel or membrane facia
Touch screen option
'Laser in Use' and 'X-Ray in Use' options available
These systems can be mounted into either a stainless-steel facia or behind a polycarbonate membrane.
The membrane option offers the advantage that all switches and lamps are mounted behind the flush, easy clean membrane.
Also exclusive to the Howorth theatre control panel is the graphic visual representation of the EXFLOW™ UCV unit and the operating lamps for ease of recognition, monitoring performance and control switching.
Download a copy of our Healthcare brochure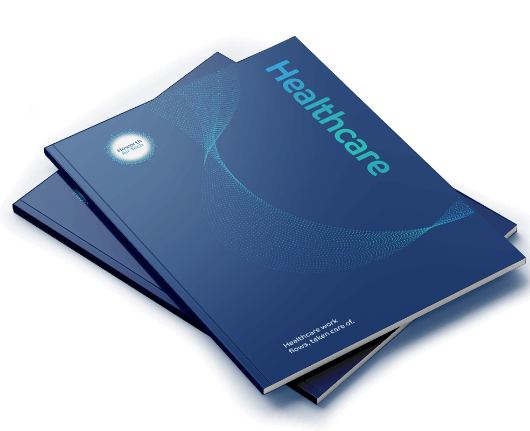 If you want to find out more, download our brochure or get in touch.
With advanced air technology, comes a more advanced understanding of your needs.
If you need further help or would like to request a quote for any of our products and services, please contact us using the link below.
What our clients have to say
I am delighted to inform you that the James Paget University Hospital, Theatre Upgrades project has been signed off by all parties involved, against the five customer commitments, and it has achieved Perfect Delivery. I would like to take this opportunity to thank you and all your members of staff who played an active role in the delivery of this project.
Thanks for completing the project on time. Your work methods and staff were excellent, you kept all work areas tidy, you were quiet and planned noisy work not to disturb us. Your contract supervisor, electrical contractor and commissioning engineer were excellent. Their knowledge and explanations were very helpful and thorough. The overall finish of the UCV is very impressive.
On behalf of Skanska we wish to thank Howorth and your engineers for your support over the past week to enable us to correct the noise issues in Theatre 6. You certainly helped us out of the tricky situation that we found ourselves in.
I would like to convey my thoughts on the theatre 2 project. I have been in contract and estates management for nearly 10 years and can honestly say that this project has been beyond exemplary. Your professionalism, meeting deadlines, snagging and sorting out of issues has been second to none. I want to express my thanks on behalf of Aspen Healthcare and myself and look forward to doing more business in the future.