Turnkey Solutions
Clean air thinking from start to finish
Our forward-thinking turnkey solutions are setting new standards in next generation healthcare.
Our focus on excellence ensures smooth progress from concept to completion across operating theatres, critical care and isolation facilities. The unrivalled experience we bring to design, construction and commissioning makes us a more proactive and helpful partner, listening to your needs and minimising disruption with robust, safety-focused solutions. We operate with integrity, caring about every detail, micro-managing each step of the process and applying innovative thinking to achieve successful outcomes.
And when everything is complete, we also offer complete servicing, validation and maintenance support.
Turnkey Solutions
We will undertake an initial feasibility study, develop a layout proposal and produce budgetary pricing.
New build theatres and suites
Our highly experienced team of project managers and engineers have successfully undertaken a variety of turnkey healthcare construction projects.
Installation and commissioning
We are totally focused on minimising downtime and disruption, delivering you a theatre that operates as quickly as possible.
We have refurbished hundreds of operating theatres, literally transforming them in just a few weeks into state-of- the-art, Ultra Clean, fully HTM compliant facilities.
Whether you are looking to extend an existing structure, convert a redundant area into a new operating department or upgrade an old facility, we have the experience and expertise to make your plans a reality.
Configured to your specific requirements and site conditions, our modular healthcare buildings are factory built and brought to site in rapidly assembled sections.
Whether your capacity issues are short-term or permanent, our modular buildings offer you a flexible solution:
Whole life cost savings
Rapid deployment
Reduced site disruption
Strict production quality control
Permanent or relocatable
M&E plant rooms fully fitted off-site
Reduced maintenance
No wet trades
Download a copy of our Healthcare brochure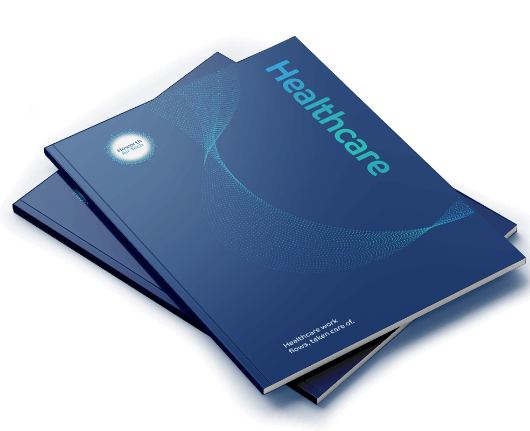 If you want to find out more, download our brochure or get in touch.
With advanced air technology, comes a more advanced understanding of your needs.
If you need further help or would like to request a quote for any of our products and services, please contact us using the link below.
What our clients have to say
I am delighted to inform you that the James Paget University Hospital, Theatre Upgrades project has been signed off by all parties involved, against the five customer commitments, and it has achieved Perfect Delivery. I would like to take this opportunity to thank you and all your members of staff who played an active role in the delivery of this project.
Thanks for completing the project on time. Your work methods and staff were excellent, you kept all work areas tidy, you were quiet and planned noisy work not to disturb us. Your contract supervisor, electrical contractor and commissioning engineer were excellent. Their knowledge and explanations were very helpful and thorough. The overall finish of the UCV is very impressive.
On behalf of Skanska we wish to thank Howorth and your engineers for your support over the past week to enable us to correct the noise issues in Theatre 6. You certainly helped us out of the tricky situation that we found ourselves in.
I would like to convey my thoughts on the theatre 2 project. I have been in contract and estates management for nearly 10 years and can honestly say that this project has been beyond exemplary. Your professionalism, meeting deadlines, snagging and sorting out of issues has been second to none. I want to express my thanks on behalf of Aspen Healthcare and myself and look forward to doing more business in the future.