Healthcare Services
Proven to perform, trusted to deliver
Our approach to servicing is tried, tested and trusted, ensuring all round safety and continuity.

Howorth's unrivalled reputation for service quality and verification capability is the reason why we have so many long-standing partnerships across the healthcare sector.
Our approach is both supportive and collaborative, with service engineers who are highly qualified, expertly trained and equipped with continuously calibrated technology, providing you with the very highest level of maintenance in the market.
Healthcare Services
We understand that ensuring optimum performance and day-to-day dependability across your healthcare equipment and facilities is absolutely essential, which is why we can offer you:
Initial validation of critical ventilation systems in line with HTM 03 01 Part A
Critical ventilation verifications in line with HTM 03 01 Part B
Local Exhaust Ventilation (LEV) thorough examination and testing in line with HSG 258 (P601)
Rebalancing of ventilation systems in line with BSRIA & CIBSE codes of practice
Ultra Clean Ventilation (UCV) canopy servicing (in line with manufacturers recommendations)
Operating lights and medical gas pendant servicing (in line with manufacturers recommendations)
Cleanroom verifications in line with the relevant Health Building Note (HBN)
CAT 3 & isolation room verifications
Fume cupboard and safety cabinet repair & servicing in line with British Standards
AHU servicing
When it comes to conversions, upgrades, modifications and ergonomic improvements, you can't improve on our service.
Our flexible approach to keeping equipment fit for purpose means that wherever possible, upgrades can be carried out with minimal disruption.
Extending the life of existing equipment, while providing maximum protection for your people and full compliance with industry regulations.
Breathing new life into existing equipment
We recognise that various circumstances can lead to your existing equipment falling below the required standard, making them obsolete.
These circumstances can include:
Changes in legislation
Addition of new equipment
Re-locating
Economic circumstances
Need to make ergonomic improvements
So to minimise any detrimental impact on your business, our experienced service engineers can modify, upgrade and re-validate your existing equipment, ensuring the latest regulations are met and your people, products and business are reliably protected.
Download a copy of our Service and Aftersales brochure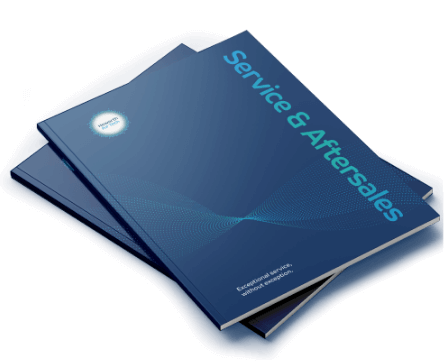 If you want to find out more, download our brochure or get in touch.
With advanced air technology, comes a more advanced understanding of your needs.
If you need further help or would like to request a quote for any of our products and services, please contact us using the link below.
What our clients have to say
As always I appreciate all your help including the rest of your team, it really is a breath of fresh air dealing with you all.
We have had a number of cabinets fail due to a leak test. Anthony Rushton was very accommodating in relaying his findings to our supplier to try and get a resolution. Not only did he articulate his findings precisely and accurately, but he also supported myself in ensuring (and understanding) the information being passed back to me was also correct. Thanks for your support on this at such late notice, really appreciate it.
Many thanks for your help over the last few days, especially the site teams who pulled out the stops and have done everything they could to help us resolve this issue and get the theatres back in use by this morning. We found them a really helpful and professional team.
Please can you pass on my thanks to the Howorth Air Tech's Paul Taylor for his excellent professionalism and workmanship
I would not wish to use anyone else, Howorth Air Tech's service is outstanding. Claire Fenlon is always helpful and polite. All the engineers who have been to site are knowledgable and prepared to go the extra mile to return the hospital to full service
We had a faulty operating light in our outpatients department. The job was completed and the engineer was very well mannered. Thank you.
You can rest assured that any work that is undertaken will be completed correctly and to the prescribed regulations, faults are clearly identified and remedial quotations are delivered quickly
All staff that I have contact with are helpful and professional, Lindsay and Claire always accommodate any issues we have
Engineers are very thorough. They attend The Queen Alexandra Hospital in Portsmouth on time and are very well presented. They act in a professional manner and have built a good rapport with all parties involved.
We have been working with Howorth since 2014, and happy to award them another 5-Year comprehensive contract this year for all our UCV servicing and annual verification of all our theatres and critical ventilation. Despite many of our Ultra Clean canopies being 3rd party manufactured, they have the experience and aptitude to repair and rectify issues surroundng the ventilation and canopies on our site. Additionally their dedication and response times to site are excellent and we continue to trust Howorth to deliver
Following the verification works, I would like to say a big thank you to Dan Rannard, Sean Myatt Jnr and Ellis Longworth for their professional work and support when working on Acute Theatres 5,6, TDC Theatre 3 and F-Side Theatre 10 at Wythenshawe Hospital.
Thank you to everyone who helped today at Howorth from Little Aston Hospital, after we had our Theatre Three lights go down this morning. Howorth Air Tech got us a portable light so we did not have to cancel this afternoon's list. They also sent an engineer with two new boards, now fitted, to get our old operating lights up and running again.
I find Howorth very helpful in resolving PPM remedial faults. Continue the excellent service and support.
Howorth Air Tech are my preferred maintenance supplier. The service I receive from everyone is excellent, they are all a credit to the company.
May I also take the opportunity to thank Michael Steele for supporting us, he has been very professional and helpful throughout.
Just as I read your email, I received a call from the driver to say he has just pulled into the hospital grounds so the HEPA filters have safely arrived. We are now able to reinstate the theatre canopy today and thanks for your assistance in resolving this quickly for us. In a world where people are quick to complain when something doesn't go quite right, I feel good to praise when I receive great service. This is what I have received today, thank you.
Latest from Service & Aftersales