Theatre Solutions
It's not just air we take care of
Besides our vast experience in air engineering, we're also experienced in every area of the operating environment.
What drives us every day is collaborating with medical professionals, listening to their needs and working together to improve patient outcomes. We're continually moving medical technology forward, not just via our pioneering Ultra Clean Ventilation (UCV) systems, but throughout the operating environment. From lights and pendants to TCP and AV solutions, we provide full theatre solutions packages with advanced service and maintenance to ensure that everything keeps flowing smoothly.
Ultra Clean Ventilation
The use of Howorth's EXFLOW™ UCV has been proven to continuously reduce the occurrence of SSI's in Operating Rooms.
Installed in operating rooms worldwide, the Howorth EXFLOW™ UCV canopy is available in two sizes, EXFLOW™ 28 (2.8m) and EXFLOW™ 32 (3.2m).
Both models provide microbiological cleanliness and airflow results exceeding all current regulatory requirements.
The EXFLOW™ Evolution screenless UCV canopy incorporates a patented Coanda air containment system to maximise the clean area and minimise the risk of contamination in the clean zone without the need for side screens, low-level vents or mechanical extract.
Unique Exponential airflow pattern
No Entrainment, even without full side walls
Up to 500 air changes an hour
Larger clean zone protects instruments
Graded air flow, higher central velocity overcomes thermal plumes
Completely self-contained
No need for any secondary recirculation ductwork
Operating Lights
With hospitals under pressure to achieve more while spending less, reducing the time it takes to switch to the right theatre lighting for each operation is key. Because every situation, every tissue and every user is different, having the correct lighting is essential to ensure a successful procedure.
Enter the new marLED® X. Lighting so versatile, it's suitable for every situation and everyone who operates it, keeping operation setup time to a minimum.
Besides its long service life, it also features the latest LED technology, which ensures that the surgical site is always in brilliant, homogeneous light.
While its innovative beam path offers a wider light field which can be matched to surgeon preference, making it the most versatile operating light on the market.


It is brilliant light based on the latest LED technology. Sturdy, stable, and powerful; the marLED® E is no less tailored to your needs than your operating room at large. It is availble in two designs and combinations, marLED® E15 and E9i.
This light series satisfies the highest hygenic requirements and also impresses with its excellent price-performance ratio. This pays off handsomely, benefitting all who use it. marLED® E - light just couldn't be more efficient.
Medical Service Pendants
Comprehensive range of articulated pendants for operating theatres and critical care facilities with vertical height adjustment and monitor carrying capabilities.




Horizontal rotation and vertical movement pendant with medical gas and electrical/data connections to provide flexibility in smaller theatres.
Theatre Control Panels
Theatre Control Panels are a key part of any Ultraclean Operating Room.
Howorth's panel is clear, easy to use and can be fully integrated with the EXFLOW™ UCV system, surgical lights and other operating room equipment.
Our range of theatre control panels provides the surgical team with their environmental controls and equipment monitoring alarms, together with clocks and many optional extra facilities, including X-Ray film viewers or monitor screens.
The panels are fully HTM 03-01 compliant and feature;
A display of all theatre environmental factors
Integral X-ray film viewers
Monitors to view digital images
Easy wipe clean stainless-steel or membrane facia
Touch screen option
'Laser in Use' and 'X-Ray in Use' options available
These systems can be mounted into either a stainless-steel facia or behind a polycarbonate membrane.
The membrane option offers the advantage that all switches and lamps are mounted behind the flush, easy clean membrane.
Also exclusive to the Howorth theatre control panel is the graphic visual representation of the EXFLOW™ UCV unit and the operating lamps for ease of recognition, monitoring performance and control switching.
Digital Integration
Integrating the latest developments to support the Surgical Team to deliver improved patient outcomes, it is now possible to utilise high resolution video and data efficiently over hospital wide IP networks.
Providing open architecture systems capable of interfacing with all brands of equipment to provide the backbone of the Operating Theatre integration system. With flexibility to design around your requirements and capable of upgrading at a later date to include enhancements. Using Fibre Optic cabling and VoIP communication protocols to provide future proofing of your systems.
4K and above imaging for clarity of view to reduce strain on the Surgeon and provides better outcomes for the Patient. This use of imagery for reports and planning is invaluable to the Surgical team. And we're here to provide a seamless installation.
Digital Sky Ceilings
Our validated full-spectrum daylight balanced system and circadian products have the colour temperature of real daylight at 6500K.
When accompanied with real world digital imagery, this gives the patient the impression that they are looking outside.
The world-class research facilities we've collaborated with confirm that the specific lighting balance we create, instantly interacts with the pineal gland in the hypothalamus to start the release of melatonin in the bloodstream, reducing anxiety by making every medical space, a relaxing place.




Air Purification
Air is drawn into the system and through powerful plasma discharges, negatively charging any airborne particles including microbes and viruses.
These negatively charged particles are then attracted to a positively charged collection surface.
The particle free air is then passed through an active carbon layer to remove VOC and odour and the resulting ultrapure air then passes back into the room.
Genano's patented Non-Thermal Plasma Technology removes even nanoscale impurities. It eliminates organic microbes such as viruses, bacteria and mold and also removes gaseous VOC compounds and smells.
Positive pressure room
Turn isolation rooms into safe air spaces
By using a GENANO unit to generate a positive pressure room, not only can such an environment be created quickly, but in the knowledge that the increased airflow into the room is ultrapure.
When creating a positive pressure environment for the protection of immunocompromised patients, such as cancer or burns patients, or immunosuppressed patients, perhaps having had a bone marrow or organ transplant, it is critical to know that those patients are protected from contamination.
Negative pressure room
Turn isolation rooms into safe air spaces
GENANO units can also be used to create a negative pressure isolation environment.
With an infectious patient requiring medical care, it is key that the patient as well as the staff and other patients in the vicinity are protected.
A GENANO unit in this circumstance can ensure that the air being expelled to generate the negative pressure is free from contamination.
The GENANO Elixair E1250 duct filter supplements the exisiting air ventilation system. It requires conjunctional installation into the fresh air duct where it filters out the smallest particles from the supply air and prevents them from entering the room.
The duct filter is highly effective and does not get clogged, which guarantees a steady filtration efficiency.




Download a copy of our Healthcare brochure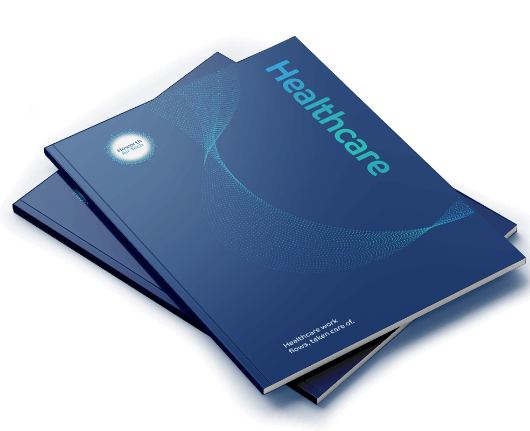 If you want to find out more, download our brochure or get in touch.
With advanced air technology, comes a more advanced understanding of your needs.
If you need further help or would like to request a quote for any of our products and services, please contact us using the link below.
What our clients have to say
I am delighted to inform you that the James Paget University Hospital, Theatre Upgrades project has been signed off by all parties involved, against the five customer commitments, and it has achieved Perfect Delivery. I would like to take this opportunity to thank you and all your members of staff who played an active role in the delivery of this project.
Thanks for completing the project on time. Your work methods and staff were excellent, you kept all work areas tidy, you were quiet and planned noisy work not to disturb us. Your contract supervisor, electrical contractor and commissioning engineer were excellent. Their knowledge and explanations were very helpful and thorough. The overall finish of the UCV is very impressive.
On behalf of Skanska we wish to thank Howorth and your engineers for your support over the past week to enable us to correct the noise issues in Theatre 6. You certainly helped us out of the tricky situation that we found ourselves in.
I would like to convey my thoughts on the theatre 2 project. I have been in contract and estates management for nearly 10 years and can honestly say that this project has been beyond exemplary. Your professionalism, meeting deadlines, snagging and sorting out of issues has been second to none. I want to express my thanks on behalf of Aspen Healthcare and myself and look forward to doing more business in the future.