Operating & Examination Lights
A brighter vision for the future
marLED®. Lighting at its most versatile. And most precise.
Light is one of the most important elements in an operating theatre. It has a significant influence on the course of an operation and is essential for every successful procedure. But every situation, every tissue and every user is different. What is needed is lighting that is so versatile it is suitable for every situation and for everyone who operates it.
Operating and Examination Lights
With hospitals under pressure to achieve more while spending less, reducing the time it takes to switch to the right theatre lighting for each operation is key. Because every situation, every tissue and every user is different, having the correct lighting is essential to ensure a successful procedure.
Enter the new marLED® X. Lighting so versatile, it's suitable for every situation and everyone who operates it, keeping operation setup time to a minimum.
Besides its long service life, it also features the latest LED technology, which ensures that the surgical site is always in brilliant, homogeneous light.
While its innovative beam path offers a wider light field which can be matched to surgeon preference, making it the most versatile operating light on the market.


It is brilliant light based on the latest LED technology. Sturdy, stable, and powerful; the marLED® E is no less tailored to your needs than your operating room at large. It is availble in two designs and combinations, marLED® E15 and E9i.
This light series satisfies the highest hygenic requirements and also impresses with its excellent price-performance ratio. This pays off handsomely, benefitting all who use it. marLED® E - light just couldn't be more efficient.
The marLED® E3 incorporates the latest LED technology. A small operating light with 100,000 lux illuminating power, it provides outstanding lighting combined with a compact design and is particularly suitable for minor procedures. This top-quality LED technology is not only visually impressive but also very economical.
The marLED® E1 examination light impresses with its slender design and professional quality of light. With high-quality optics and innovative LEDs it offers outstanding illumination and an excellent homogenous light field with maximum freedom from shadowing.
Download a copy of our Healthcare brochure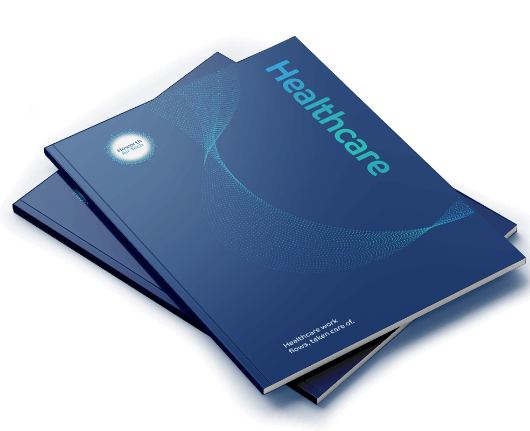 If you want to find out more, download our brochure or get in touch.
With advanced air technology, comes a more advanced understanding of your needs.
If you need further help or would like to request a quote for any of our products and services, please contact us using the link below.
What our clients have to say
I am delighted to inform you that the James Paget University Hospital, Theatre Upgrades project has been signed off by all parties involved, against the five customer commitments, and it has achieved Perfect Delivery. I would like to take this opportunity to thank you and all your members of staff who played an active role in the delivery of this project.
Thanks for completing the project on time. Your work methods and staff were excellent, you kept all work areas tidy, you were quiet and planned noisy work not to disturb us. Your contract supervisor, electrical contractor and commissioning engineer were excellent. Their knowledge and explanations were very helpful and thorough. The overall finish of the UCV is very impressive.
On behalf of Skanska we wish to thank Howorth and your engineers for your support over the past week to enable us to correct the noise issues in Theatre 6. You certainly helped us out of the tricky situation that we found ourselves in.
I would like to convey my thoughts on the theatre 2 project. I have been in contract and estates management for nearly 10 years and can honestly say that this project has been beyond exemplary. Your professionalism, meeting deadlines, snagging and sorting out of issues has been second to none. I want to express my thanks on behalf of Aspen Healthcare and myself and look forward to doing more business in the future.