Ultra Clean Ventilation
Exceptional air quality, pure and simple
Since 1962, the Howorth EXFLOW™ UCV system has set the standard for Ultra Clean Ventilation systems.
It has been installed in over 4,500 operating theatres worldwide, transforming post-procedure recovery.
By creating an Ultra Clean Air zone around the patient and surgical team, the wound site is protected from Surgical Site Infections (SSI).
And today, our ventilation innovation goes on and on.
Ultra Clean Ventilation
The use of Howorth's EXFLOW™ UCV has been proven to continuously reduce the occurrence of SSI's in Operating Rooms.
Installed in operating rooms worldwide, the Howorth EXFLOW™ UCV canopy is available in two sizes, EXFLOW™ 28 (2.8m) and EXFLOW™ 32 (3.2m).
Both models provide microbiological cleanliness and airflow results exceeding all current regulatory requirements.
The EXFLOW™ Evolution screenless UCV canopy incorporates a patented Coanda air containment system to maximise the clean area and minimise the risk of contamination in the clean zone without the need for side screens, low-level vents or mechanical extract.
Unique Exponential airflow pattern
No Entrainment, even without full side walls
Up to 500 air changes an hour
Larger clean zone protects instruments
Graded air flow, higher central velocity overcomes thermal plumes
Completely self-contained
No need for any secondary recirculation ductwork
Download a copy of our Healthcare brochure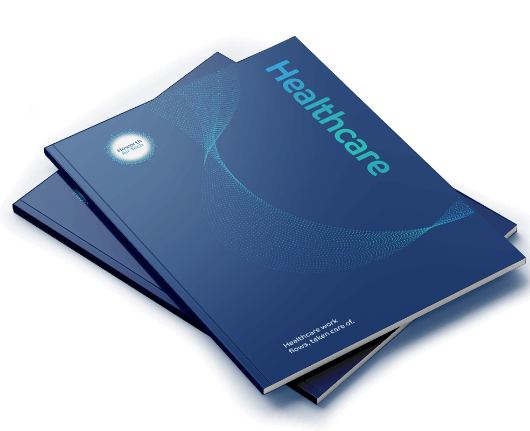 If you want to find out more, download our brochure or get in touch.
With advanced air technology, comes a more advanced understanding of your needs.
If you need further help or would like to request a quote for any of our products and services, please contact us using the link below.
What our clients have to say
I am delighted to inform you that the James Paget University Hospital, Theatre Upgrades project has been signed off by all parties involved, against the five customer commitments, and it has achieved Perfect Delivery. I would like to take this opportunity to thank you and all your members of staff who played an active role in the delivery of this project.
Thanks for completing the project on time. Your work methods and staff were excellent, you kept all work areas tidy, you were quiet and planned noisy work not to disturb us. Your contract supervisor, electrical contractor and commissioning engineer were excellent. Their knowledge and explanations were very helpful and thorough. The overall finish of the UCV is very impressive.
On behalf of Skanska we wish to thank Howorth and your engineers for your support over the past week to enable us to correct the noise issues in Theatre 6. You certainly helped us out of the tricky situation that we found ourselves in.
I would like to convey my thoughts on the theatre 2 project. I have been in contract and estates management for nearly 10 years and can honestly say that this project has been beyond exemplary. Your professionalism, meeting deadlines, snagging and sorting out of issues has been second to none. I want to express my thanks on behalf of Aspen Healthcare and myself and look forward to doing more business in the future.