DOCKSAFE™ Multi-Connection System
The flexible multi- purpose plug + play connection system.
Providing future flexibility of your Containment Isolators.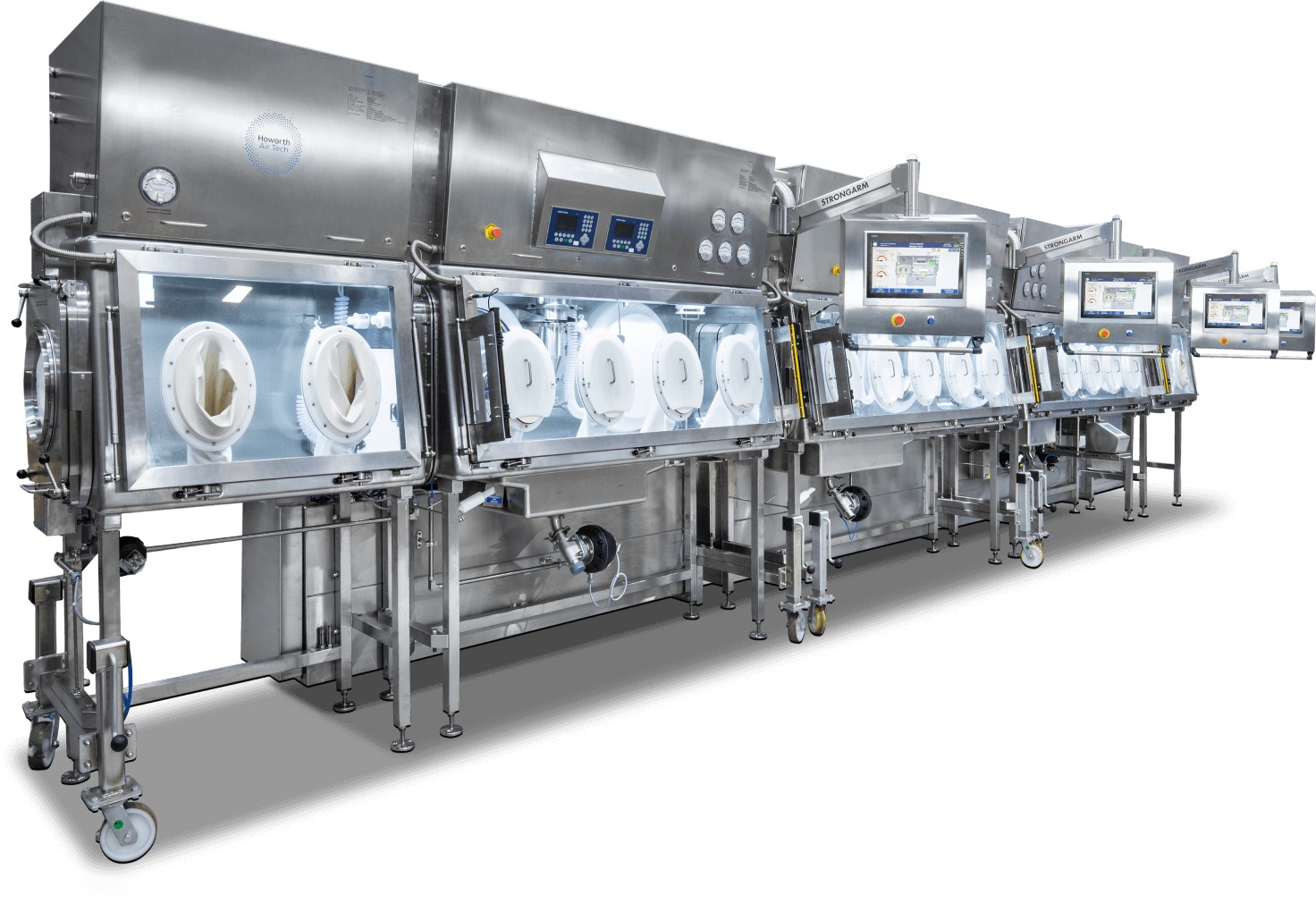 Patented DOCKSAFE™ system
To design for today and tomorrow, Howorth have developed the revolutionary and patented DockSafe™ multi-connection system. This enables flexibility and interchangeability for stand alone isolators to change their input/exit transfer methods and to 'dock' onto other systems including, but not limited to, other isolators, kilo-labs, hoods and fume cupboards.
The DockSafe™ system allows an isolator to be multi-functional and future proof providing significant benefits to the manufacturing of APIs and HPAPIs particularly where a quick response to market is required.
The DockSafe™ plug-in end caps allow the isolator interface to have multifunctional ends such as RTP and Pass-Through Hatches and allows different isolators to be connected together. If in the future the isolator needs a different set-up to accommodate a different process or separate piece of equipment, then a bespoke end piece can be designed and manufactured.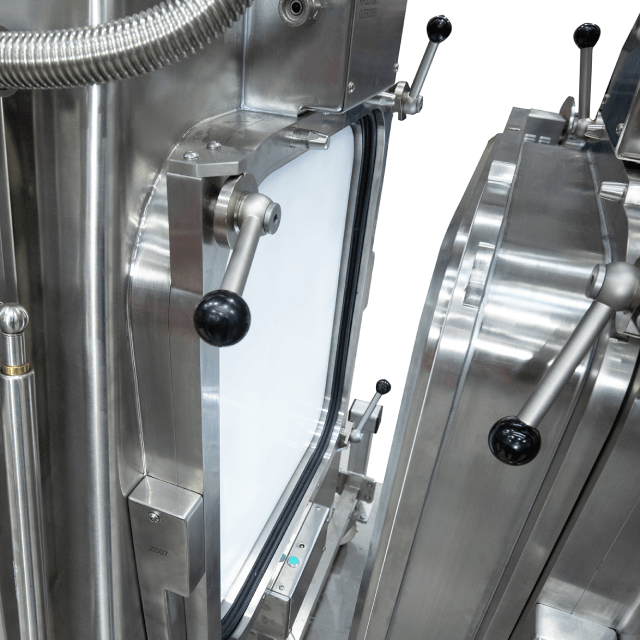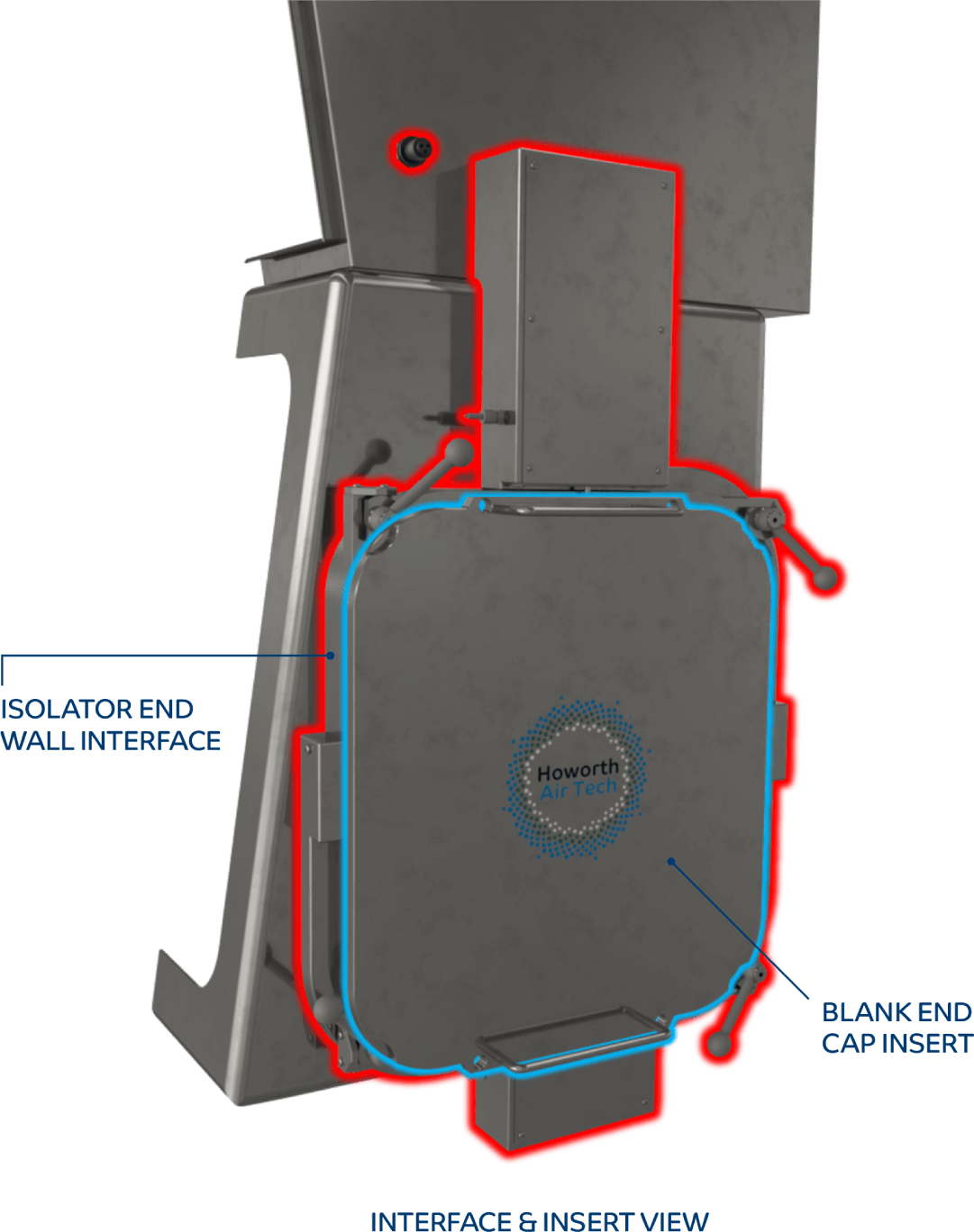 DOCKSAFE™ Seamless Seal
When a DockSafe™ end cap is docked, the inflatable seal provides a seamless smooth transfer. The easily cleaned inflatable seal is the primary seal for the system, and there is also a back-up mechanical o-ring seal.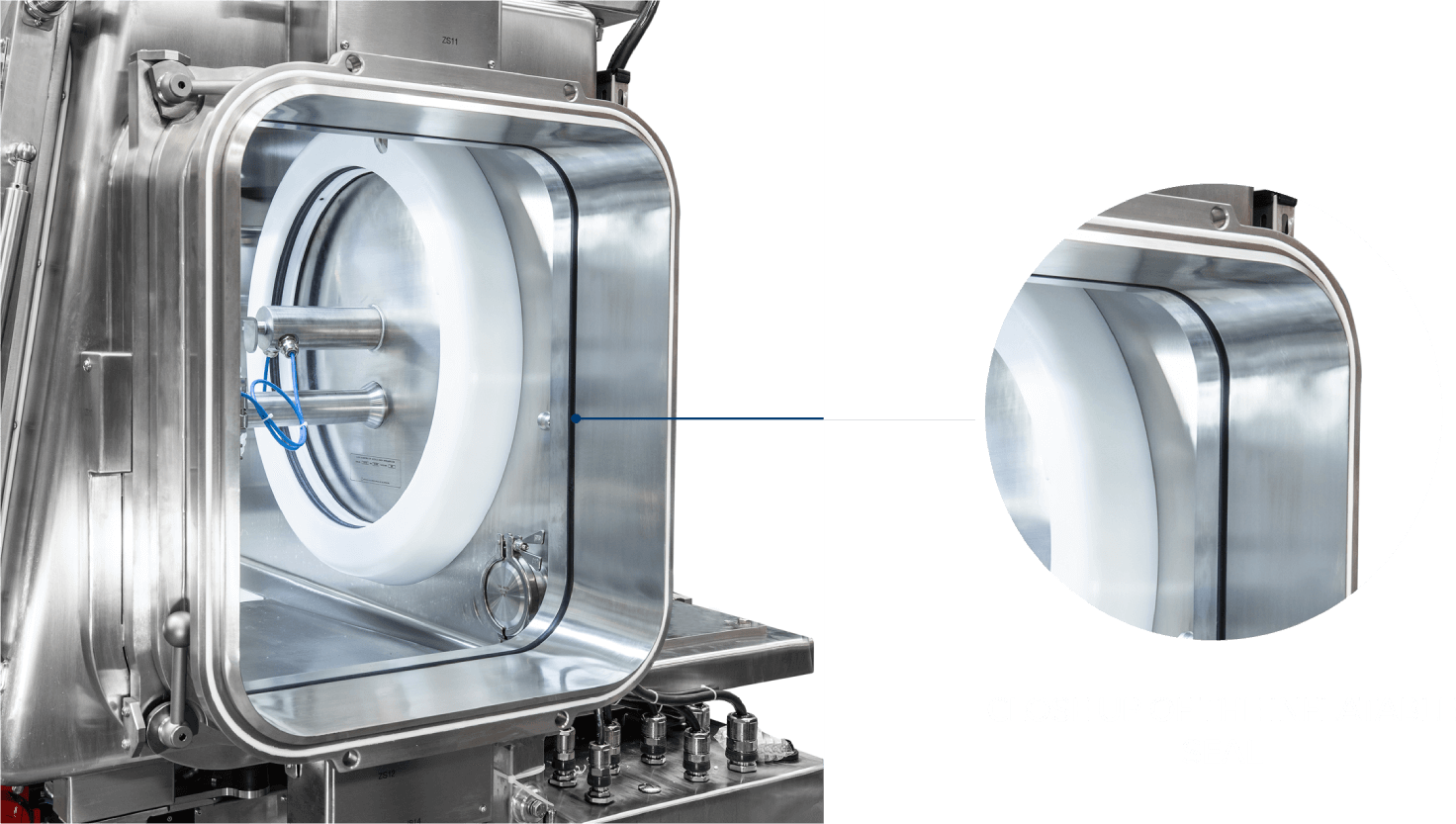 DockSafe™
Set-Up
The set-up of DockSafe™ is configured by the isolator PLC System and is accessed by the HMI on the isolator with administration or engineering rights. Once in the set-up section the operator or technician can select the predetermined end cap options that can be configured to the DockSafe™ System.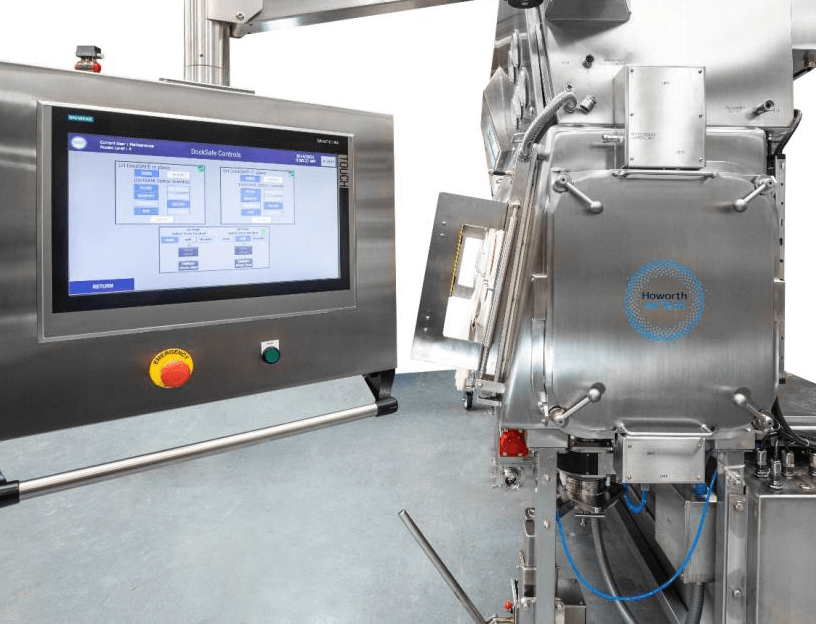 DockSafe™
End Cap Options
Standard Options
Blank End Cap
190 or 270 RTP End Cap
Bag-Out Port End Cap
Pass-Through Airlock End Cap
Interconnecting Isolator Pass-Through Airlock End Cap
Isolator to Isolator Interconnecting Sleeve
Isolator to Kilo or Fume Hood/Cupboard connection
Mechanical handling device including lifting head options for end caps
Custom Options
Flexible Isolator Connection
Isolator to Isolator Interconnection Sleeve with Bag-Out System
Other options available on request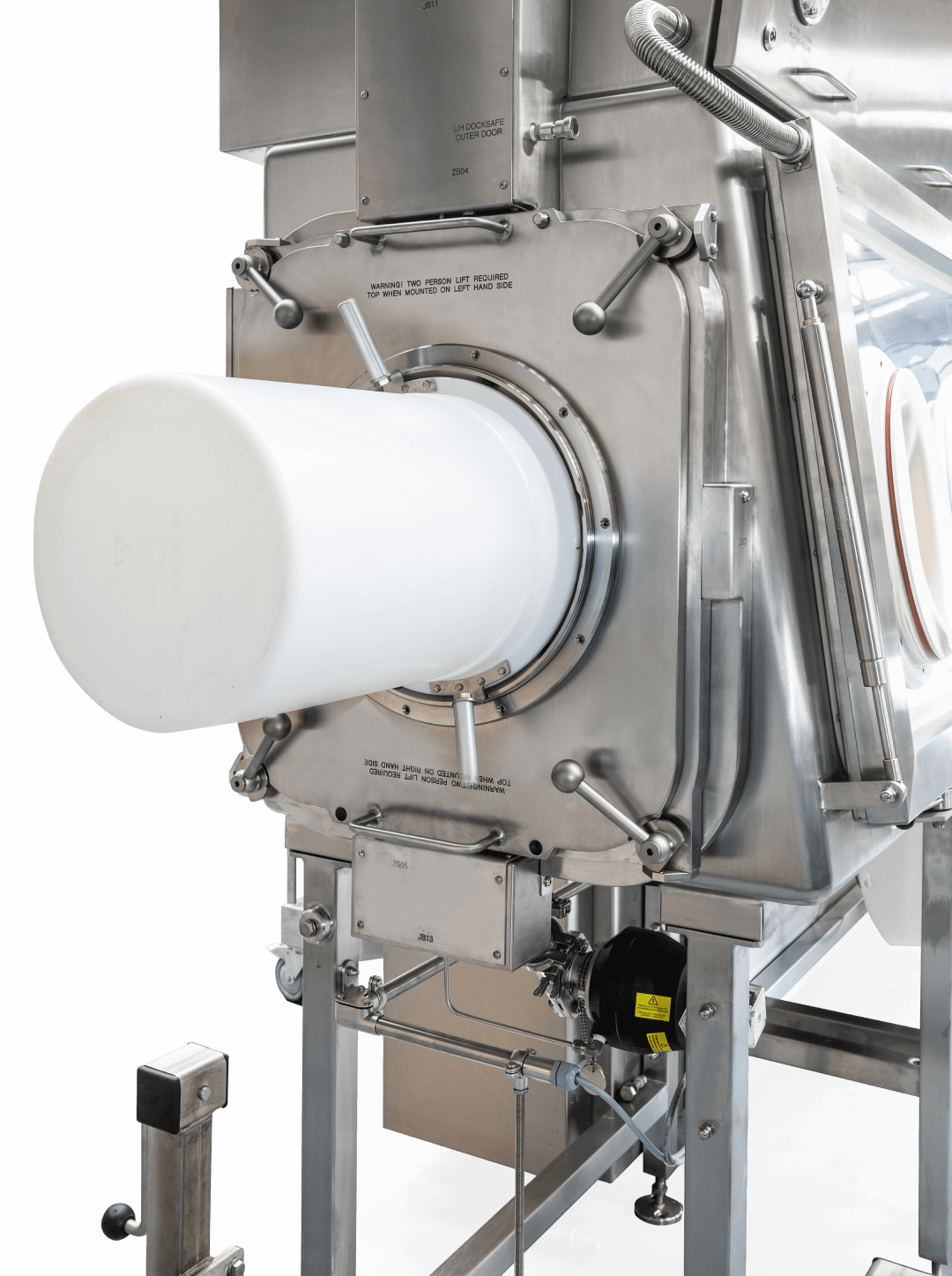 Download a copy of our DOCKSAFE™ brochure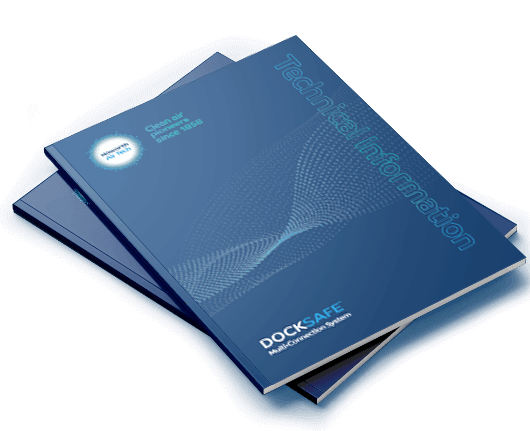 If you want to find out more, download our brochure or get in touch.
With advanced air technology, comes a more advanced understanding of your needs.
If you need further help or would like to request a quote for any of our products and services, please contact us using the link below.
What our clients have to say
I wanted to let you know that Sam did a great job. We were really pleased with his professionalism and hard work. He didn't stop and was really knowledgeable when he went through the work sheets at the end of the job. We'd be really pleased to see him attend site again in the future
Thank you both for acting on our behalf with Mettler Toledo, you provided us with an efficient and effective service as always
Our interactions with Howorth have been excellent. The relationship has allowed us to establish our microbiological containment immunological analysis suite. The people I have worked with have been nothing but hepful, professional and capable. Design has been a partnership and the build quality has turned heads with some of my colleagues. In short, thank you Howorth.
Latest from Pharmaceutical