ULTRASAFE™ Containment Isolators
Bespoke Isolators
Howorth is a market leader in providing innovative containment solutions.
Utilising our clean air engineering expertise, we can create safe and clean working environments for Pharmaceutical, Biological and Chemical organisations.
Our extensive knowledge and expertise in designing bespoke isolator systems to suit a variety of processes, ensures we provide our customers with solutions to suit even the most demanding requirements.
We have built a strong reputation within the industry for our innovative integration of process equipment within barrier isolation systems having successfully completed many equipment integration projects, both with end users and OEMs.
Download our Pharmaceutical brochure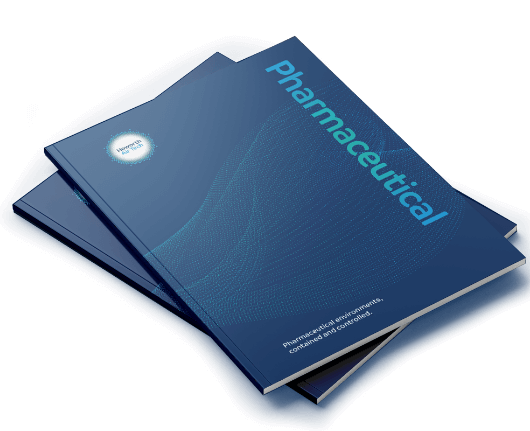 If you want to find out more, download our brochure or get in touch.
With advanced air technology, comes a more advanced understanding of your needs.
If you need further help or would like to request a quote for any of our products and services, please contact us using the link below.
What our clients have to say
I wanted to let you know that Sam did a great job. We were really pleased with his professionalism and hard work. He didn't stop and was really knowledgeable when he went through the work sheets at the end of the job. We'd be really pleased to see him attend site again in the future
Thank you both for acting on our behalf with Mettler Toledo, you provided us with an efficient and effective service as always
Our interactions with Howorth have been excellent. The relationship has allowed us to establish our microbiological containment immunological analysis suite. The people I have worked with have been nothing but hepful, professional and capable. Design has been a partnership and the build quality has turned heads with some of my colleagues. In short, thank you Howorth.
Latest from Pharmaceutical