WORKSAFE™ Containment Booths
Downflow Booths
Containment by airflow is a well proven concept taken to new levels by Howorth's air engineers.
Our Downflow Booths are available in two different configurations depending upon the application:
Re-circulatory booths – typically used for powder operations
Single pass booths – recommended where solvent or fume vapours are present
These booths utilise a unidirectional airflow which is passed through ceiling mounted distribution screens or HEPA filters ensuring a controlled flow of air.
This airflow can be directed to carry contaminants away from the breathing zone of operators and into low level exhaust grilles and then through the booths filter system.
Howorth has a standard Downflow Booth range or it can work with clients to develop an airflow containment solution that meets their exacting requirements.
Our inherently flexible systems, together with our experience of equipment integration, will allow clients to meet their safety needs without having to compromise on process efficiency.
Download our Pharmaceutical brochure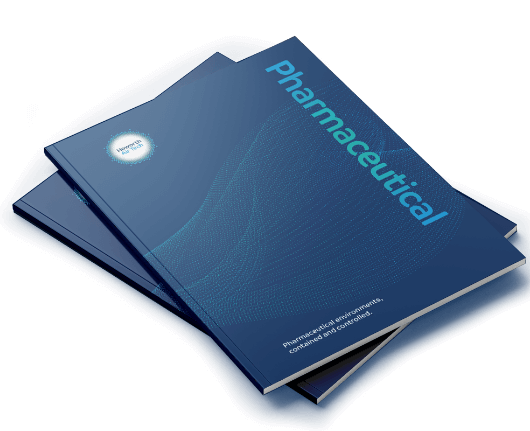 If you want to find out more, download our brochure or get in touch.
With advanced air technology, comes a more advanced understanding of your needs.
If you need further help or would like to request a quote for any of our products and services, please contact us using the link below.
What our clients have to say
I wanted to let you know that Sam did a great job. We were really pleased with his professionalism and hard work. He didn't stop and was really knowledgeable when he went through the work sheets at the end of the job. We'd be really pleased to see him attend site again in the future
Thank you both for acting on our behalf with Mettler Toledo, you provided us with an efficient and effective service as always
Our interactions with Howorth have been excellent. The relationship has allowed us to establish our microbiological containment immunological analysis suite. The people I have worked with have been nothing but hepful, professional and capable. Design has been a partnership and the build quality has turned heads with some of my colleagues. In short, thank you Howorth.
Latest from Pharmaceutical