WORKSAFE™ Containment Booths
Downflow Benches
Howorth Downflow Benches utilise the recirculation principals of the Downflow Booth but with operation through an open sash.
The bench is ideal for small powder dispensing or sampling operations within labs or small facilities. They will provide containment for OEB 4 compounds with an OEL of 1 to 10 μg/m³ (Task based) subject to process operations and agreed SOPs.
Each bench will include a dedicated extraction system including Safe Change HEPA filtration, Bag Out Waste Port to suit Continuous Liner and HMI/PLC controls.
We offer standard benches or we can work with you to develop a custom unit that meets your specific requirements.
Download our Pharmaceutical brochure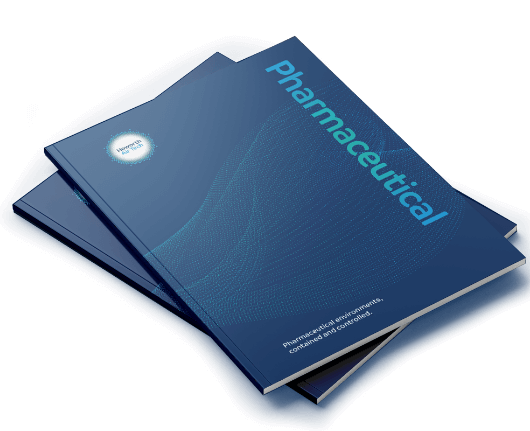 If you want to find out more, download our brochure or get in touch.
With advanced air technology, comes a more advanced understanding of your needs.
If you need further help or would like to request a quote for any of our products and services, please contact us using the link below.
What our clients have to say
I wanted to let you know that Sam did a great job. We were really pleased with his professionalism and hard work. He didn't stop and was really knowledgeable when he went through the work sheets at the end of the job. We'd be really pleased to see him attend site again in the future
Thank you both for acting on our behalf with Mettler Toledo, you provided us with an efficient and effective service as always
Our interactions with Howorth have been excellent. The relationship has allowed us to establish our microbiological containment immunological analysis suite. The people I have worked with have been nothing but hepful, professional and capable. Design has been a partnership and the build quality has turned heads with some of my colleagues. In short, thank you Howorth.
Latest from Pharmaceutical