Case study
Utilising PVC enclosures to protect high value diagnostic equipment
A Biological Sciences facility was experiencing difficulty in protecting high specification equipment from damage during contamination phases.
Posted: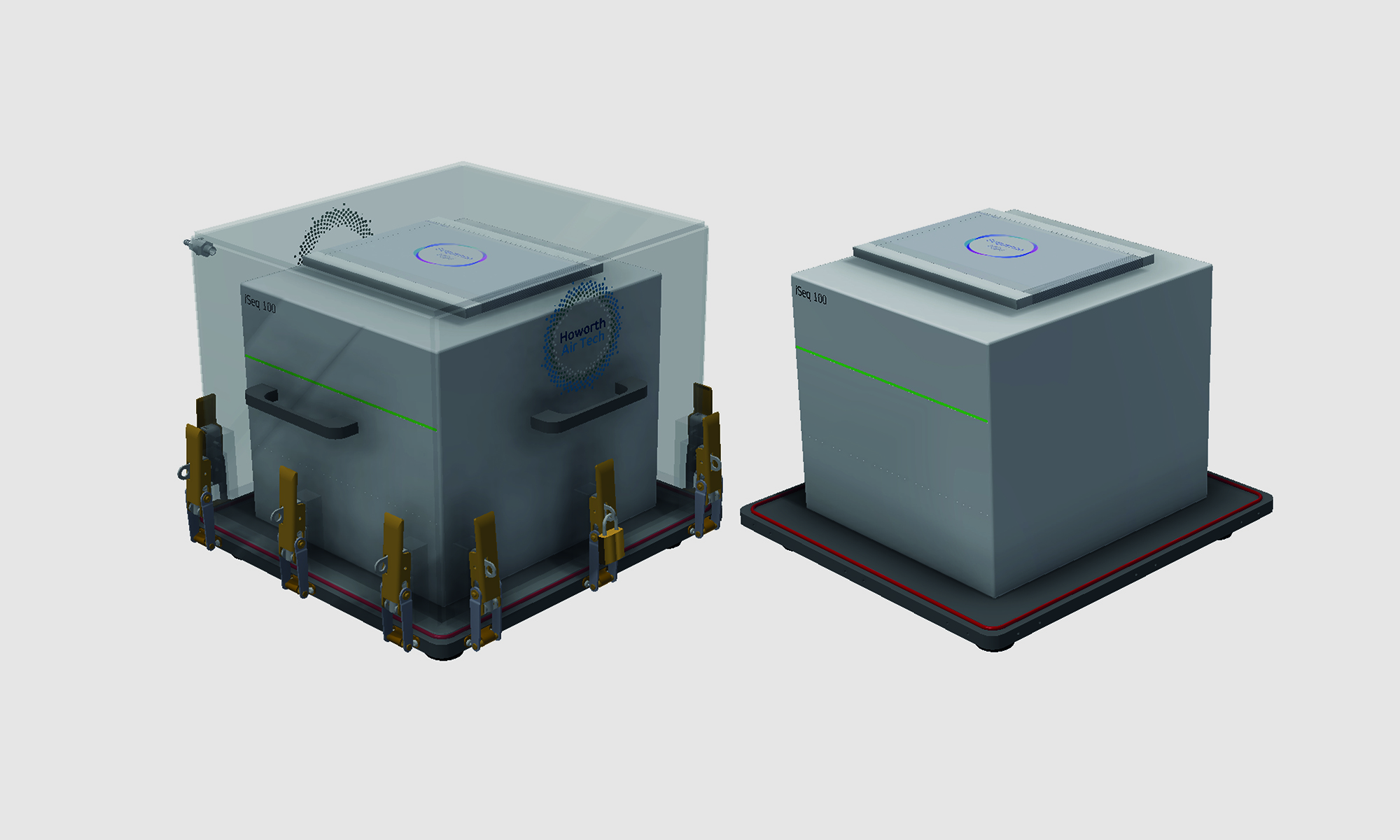 Challenge
High value, high specification diagnostic equipment is often used within containment enclosures and safety cabinets to ensure the various operations are carried out in a safe environment with the emphasis on operator protection.
Due to the nature of the high hazard compounds being handled, the containment enclosures are often subject to a decontamination phase. This phase typically uses Vapourised Hydrogen Peroxide (VHP) and Formaldehyde which are not compatible with the diagnostic equipment.
An additional issue is the equipment will be contaminated with the hazardous material so cannot be removed from the enclosure.
Solution
Howorth designed a dedicated enclosure allowing the equipment to remain within the containment enclosure during the decontamination phase.
Features:
Bespoke design including base plate and enclosure manufactured from PVC
Enclosure body includes lifting handles to aid removal
Fully sealed system including clamping system, 'O' Ring Seal and security locks
Integrated pressure test connection allowing a validated pressure test to 250 Pa including Certificate of Conformance
Castors can be included on the base to aid movement of the enclosure
Outcome
The high value diagnostic equipment is protected from potential damage during the decontamination phases.
Users can quickly changeover to different process applications without the need to to undergo a validated cleaning phase in order to remove the contaminated equipment from the enclosure.
Customer comments:
"Our interactions with Howorth have been excellent. The relationship has allowed us to establish our microbiological containment immunological analysis suite. The people I have worked with have been nothing but helpful, professional and capable. Design has been a partnership and the build quality has turned heads with some of my colleagues. In short, thank you Howorth."