Case study
Supporting GSK in the development of COVID-19 adjuvant vaccines
One of the world's leading pharmaceutical manufacturers, GSK, has confirmed its intention to manufacture one billion doses of pandemic vaccine adjuvant in 2021 to support the development of multiple COVID-19 vaccine collaborations.
Posted: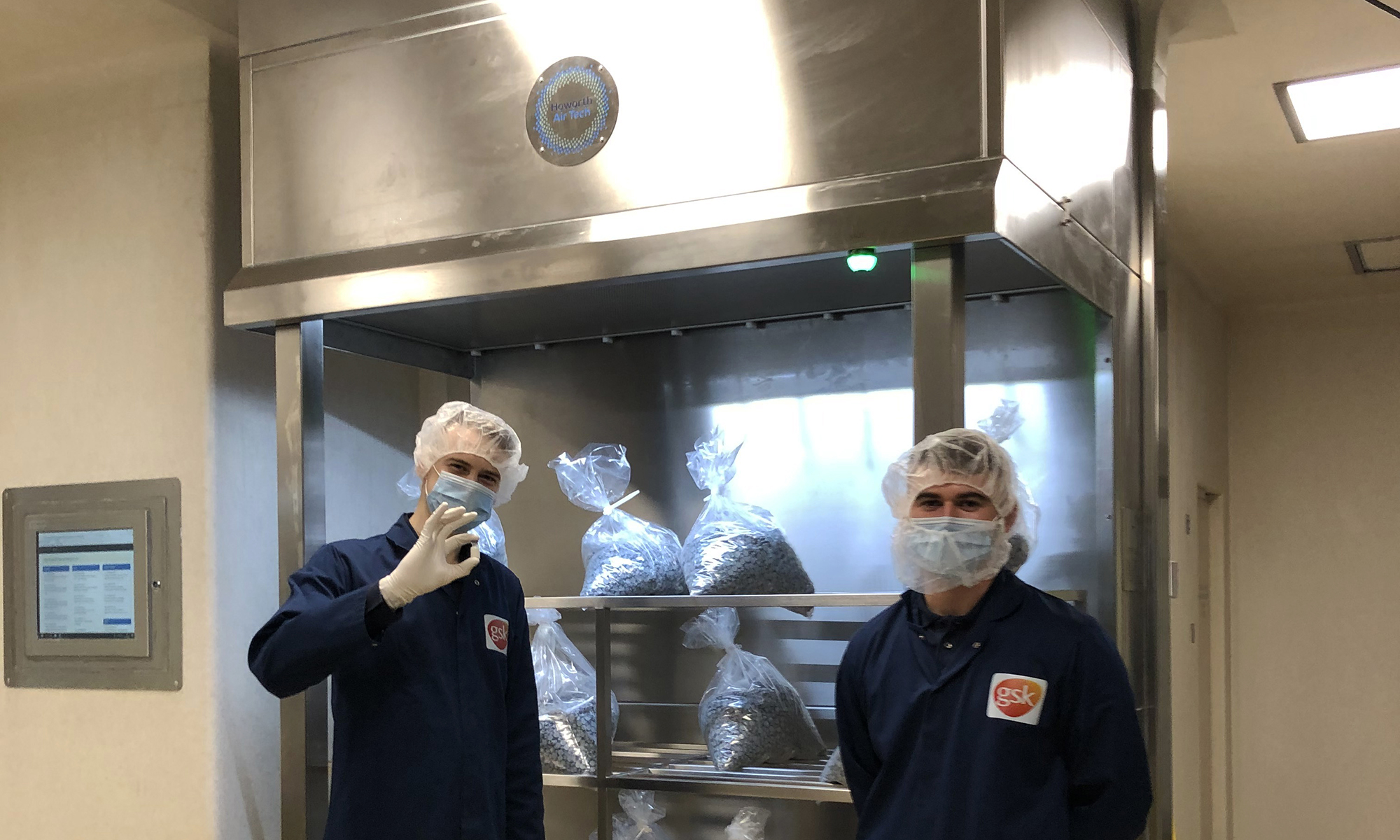 Challenge
To support this, GSK Barnard Castle approached Howorth to provide a Uni-Directional Air Flow (UDAF) system that would provide Grade A airflow over the storage area for sealed bags of vial stoppers, prior to their introduction into the aseptic vial filling process.
Solution
Uni-Directional Air Flow (UDAF) systems provide Grade "A" (ISO 5) supply air over components or processing equipment within cleanrooms or secure environments.
As this project needed to be fast tracked, GSK issued the strict remit to Howorth that the equipment had to be installed and commissioned by the end of 2020 to enable start of manufacturing during Q1 2021.
Outcome
Due to the urgency associated with delivering COVID solutions, this project had very demanding delivery timelines. Howorth were able to respond with urgency, completing design and construction within aggressive timelines, delivering the Uni-Directional Air Flow unit ahead of the accelerated program whilst ensuring the quality of the delivered equipment and validation package.