Blogs
A year in the life of Howorth Air Tech - 2021
Posted:
Looking back at everything that has been achieved this year - one of the most often repeated words is 'challenging'.
Across all teams, there have been no shortage of challenges but with them have come great achievements including Howorth's biggest ever single order, strong growth, new facilities, staff successes and new team members.
Jim Liptrot, Managing Director of Howorth, said: "I think we should all take great pride in what we have achieved this year, thanks to everyone's hard work and commitment. As we look towards 2022, the next chapter is about taking the company to new levels - from a good company to a great one."
Here's a snapshot of Howorth Air Technology in 2021
"The finance team have dealt with a huge growth in volume and faced the challenges and complexities of Brexit, Covid and opening up in different countries," explains Finance Director, Adam Ainslie.
"But despite all the challenges, Howorth will record its sixth consecutive year of net profit with a very positive outlook for 2022."
The strong financial results come on the back of new project wins across all Howorth's divisions. The on-going development and improved performance of the business throughout the pandemic has been among the key highlights of 2021.
Pharmaceutical
In January, the company received its largest single order in Howorth's entire history. The USA based project will continue into 2022 when the final installations and commissioning is completed.
Dave Howes, CEO of Howorth Inc, said: "Any large project will always present unexpected challenges, but these challenges have been expanded because of Covid and the biggest global supply chain crisis of modern times. The Howorth team has overcome all of this and the first installations have now taken place supported on site by a very satisfied client."
The Pharmaceutical team also completed other large-scale projects in the UK and further afield.
Healthcare
The Healthcare team delivered numerous projects for both the NHS and private healthcare providers, ranging from UCV canopy installs to ultra clean theatre refurbishments and even a maternity theatre.
Service & Aftersales
The Service & Aftersales team have had a very successful year. The addition of new contracts plus an uplift in contracts for existing customers has meant that sales and revenue targets will be far exceeded for the year.
Global Projects
Despite the ever-changing rules and restrictions on travel, the teams have supported customers in many countries including Ireland, USA, Canada, Belgium, Holland and Denmark.
To enter the USA was a challenge with extended periods of quarantine in a Mexico City hotel before being allowed to travel to the USA.
"We have remained safe and being able to support customers is what we are here for," said Mark Smith, Business Development Manager, Service & Aftersales.
Howorth Inc.
David Howes joined the business early in 2021 as CEO of Howorth Inc. and has worked hard during this challenging period laying the foundations to grow Howorth's presence in North America throughout 2022.
David explained: "Looking ahead, the pharmaceutical sector in North America remains extremely buoyant and Howorth remains engaged with a number of opportunities for both existing and new clients."
Opening new flagship facilities

Howorth announced the opening of its new flagship pharmaceutical facility - a 10,000 sq ft space just a few miles from the head office.
The new facility at Raven Locks, a development close to the M61, has enabled the pharma team to deliver on several large-scale projects during the year.
Strengthening the Howorth Way
The commitment to the Howorth Way, the company's behaviour framework, has continued to be extremely positive.
Jim Liptrot, Managing Director of Howorth, explained: "The introduction of so many new faces, recruited in line with the values of the Howorth Way has been amazing. We have developed all our teams - not just those directly employed but the extended team of advisors/mentors and key suppliers. We will continue to develop our people throughout 2022 and challenge them to reach new levels of performance."
Howorth has also been recognised as a supporter of the Greater Manchester Good Employment Charter - a commitment to improving practice in all characteristics of good employment.
Creating new partnerships
To manage the bounce back effect of Covid and mounting project opportunities later in 2021 Howorth started discussions with several external businesses to help meet demand.
Jason Marchant, Medical Operations Director, said: "As our clients started to open up to new business, we could see the opportunities mounting. To help us deal with this, we immediately began discussions with several external businesses with a view to developing strategic partnerships."
Networking, buzzing and communicating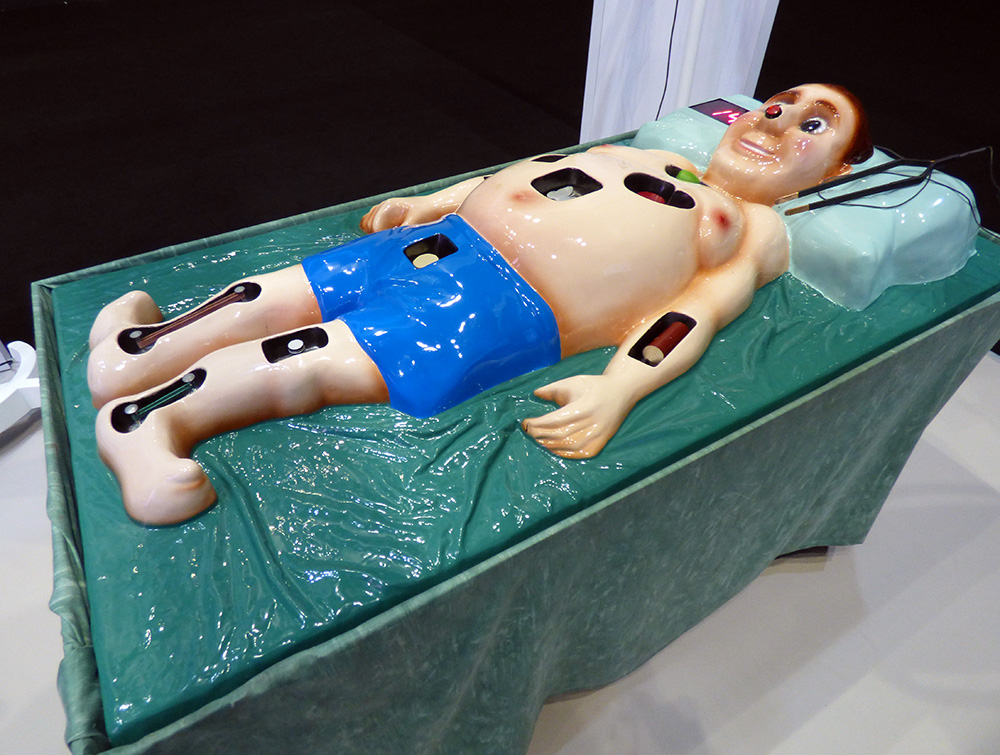 After a two-year absence, Howorth was back at the Healthcare Estates exhibition this year - and to bring a bit of a buzz to the event, the team brought along a giant version of the children's game, Operation.
Budding surgeons were invited to extract organs from the 'patient' as fast as they could - and there were some great performances!
During the exhibition, Howorth showcased its healthcare portfolio, including the KLS Martin operating and examination lights as well as its Service & Aftersales expertise.
Members of our pharmaceutical team also attended the Making Pharmaceuticals exhibition and Manufacturing Chemist Live.
The events were a great opportunity to showcase Howorth's new collateral to a mass, face-to-face audience and followed the launch of the new website in May, which represented the final part of Howorth's rebranding journey.
Looking towards 2022, Howorth is planning to participate in further events in the USA, Europe, and the UK.
Welcoming our sustainability team
Howorth was delighted to announce the launch of a new sustainability team.
The team has signed up to global platform, EcoVadis to support and promote Howorth's journey to sustainability. The platform enables companies to monitor and track progress and promote achievements.
Continuous Improvement Project
Howorth is piloting a new approach to continuous process improvement starting with the pharmaceutical team.
John Hale, CI & QHSE Director, explained: "Although still in the early stages of the project, which will be rolled out across the whole business, it is exciting to see how we can benefit from some of the tactics of this approach."
Investing in skills
Howorth is delighted to report that many employees have been upskilling in 2021.
Across all departments, qualifications have been achieved in leadership and management, business administration, engineering, design, project management and quantity surveying.
Locally based training provider, Alliance Learning has been supporting Howorth's apprentices including two Administrator Apprentices working in the Service & Aftersales department.
Engineers and technicians in the Service & Aftersales team completed the Authorised Person (Ventilation) course giving them an insight into the core duties and responsibilities of the nominated Authorised Person (Ventilation) as detailed with HTM 03-01.
A warm welcome to new team members
Howorth welcomed four new engineers to its Service & Aftersales department and other appointments have been made across the business from engineers to technicians and steel fabricators to stores assistants.
In the community
Howorth proved that its glass is always half full - and life is sweet!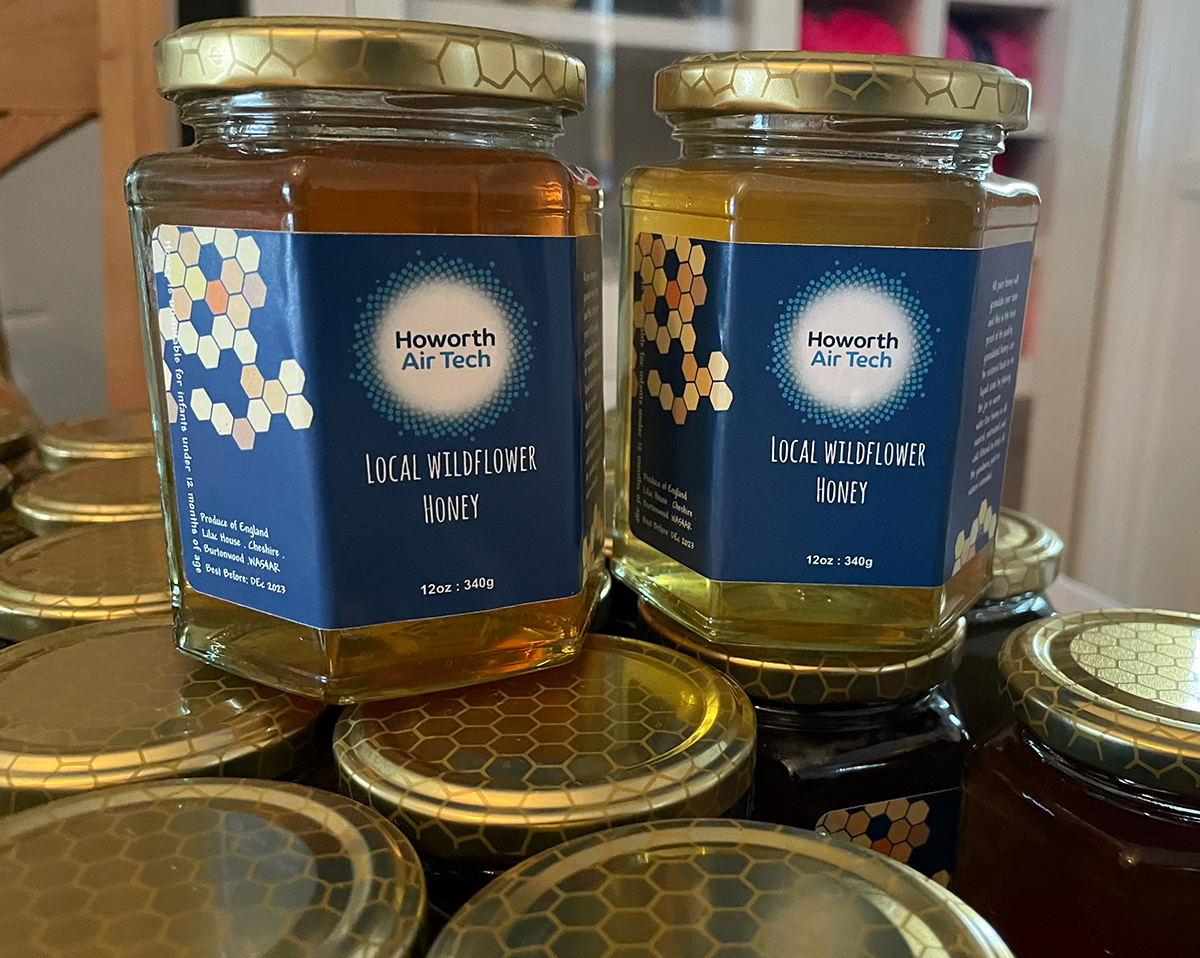 In 2021 the company became a proud patron and supporter of the Bolton Lads & Girls Club and was delighted to sponsor beer glasses at the Bolton Beer Festival to help raise funds for the charity which has been enriching young lives for 131 years.
Meanwhile, Pharmaceutical Commissioning Engineer, Scott Gee located two of his beehives at Howorth's new manufacturing facility at Raven Locks.
The first harvest produced almost 40lbs of honey, which was an impressive yield for a first year! Howorth bought Scott's harvest and has donated it to worthy causes and individuals.
And finally...
Howorth would like to wish everyone a Merry Christmas and Happy New Year.
Jim Liptrot, Managing Director of Howorth Air Tech, said: "I would like to thank everyone for their continued commitment to Howorth this year. Wishing all our staff, clients, suppliers and partners a Merry Christmas and a Happy New Year."